Patricio Reyes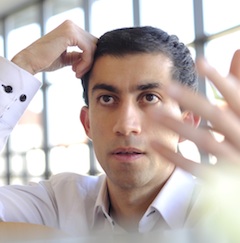 I am a researcher at the Joint Research Centre ITMATI-Repsol. ITMATI is the consortium formed by the University of Coruña, University of Santiago de Compostela and University of Vigo. Repsol is a global energy company based in Madrid, Spain.
Previously I was a researcher (postdoctoral visitor) at the Department of Statistics and Operations Research, Carlos III University of Madrid. On this site you can find my publications and occasional posts on my current research and teaching.
You can send me postal mail or send me an email at .
You can also visit my LinkedIn and my twitter profile.
---
Recently posted
---